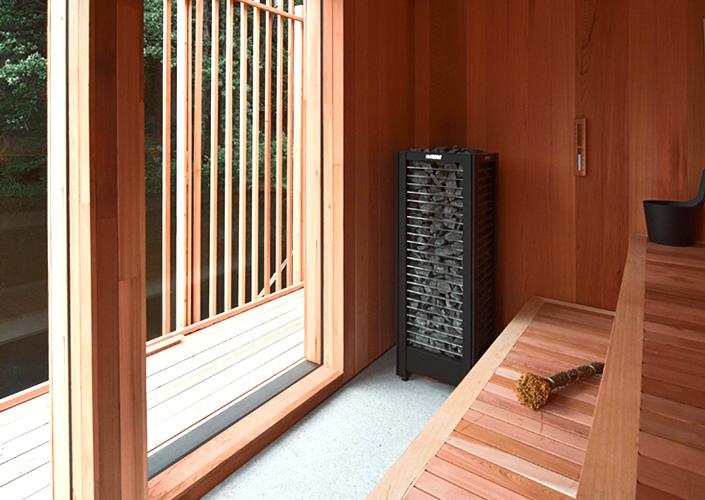 Unconventional look of the sauna
Inside the sauna there is a warming room with a capacity for up to 12 people, a relaxation room, a cooling shower and a small dressing room with storage space for smaller items. The temperature in the sauna ranges from 80-90°C and the humidity is 10-20%.
From the deck, a staircase leads to the roof, which is used for outdoor relaxation and basking in the sun. And steps into the pond are also indispensable.
Currently, there hasn´t been arranged the capacity for changing and hygiene before the sauna on the floating sauna yet. For this purpose, use please the showers, toilets and changing facilities at hotel Kouty. All information will be provided to you at the hotel reception when booking and collecting towels and sheets.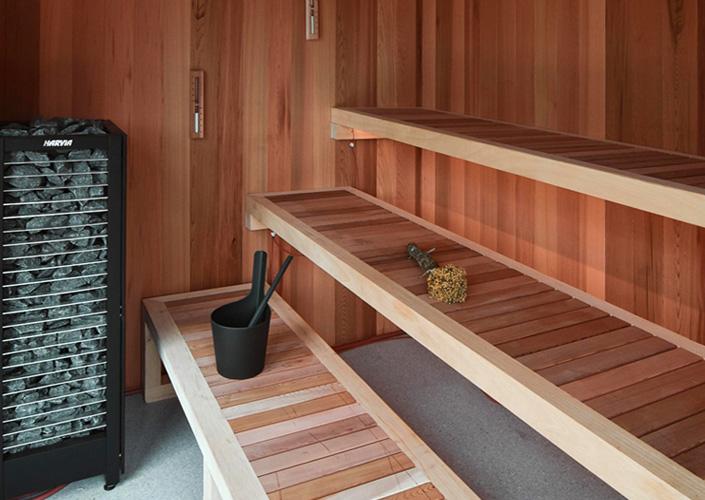 Sauna and body care
For groups of people, a private sauna and body care program can be ordered. What can you look forward to?
Combining the effects of the sauna with the care for body and soul. Three hours of relaxation with sauna ceremonies, scrubs combined with natural energy and the scent of heating oil and essential oils. At the end you can look forward to music therapy.
We use only cold-pressed natural oils, natural essential oils, clays and local herbs. In the Czech Republic, sauna is still in its infancy but the popularity of this healthy way of life and relaxation is still increasing.
Take a look at the sauna packages in our price list here.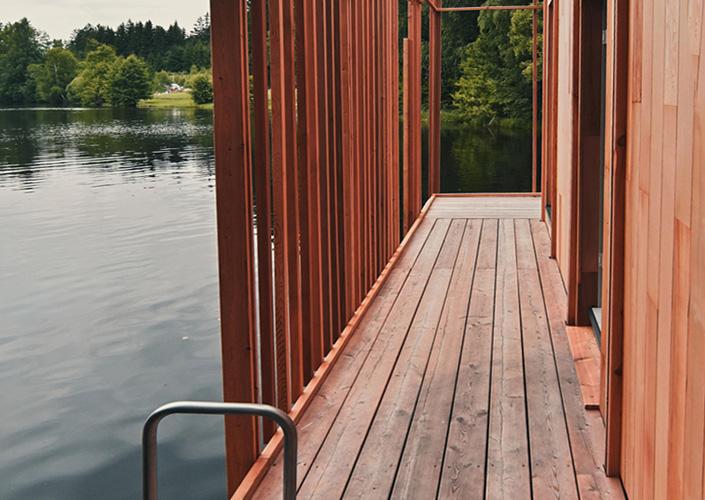 Sauna reservation
Come to enjoy sauna, relaxation and make something for your health. Book sauna for celebration, wedding, private or company event. Renting of the entire sauna for a group of people can be arranged individually.
Do you want to book sauna, do you need to help or have some other question? Call or email us: