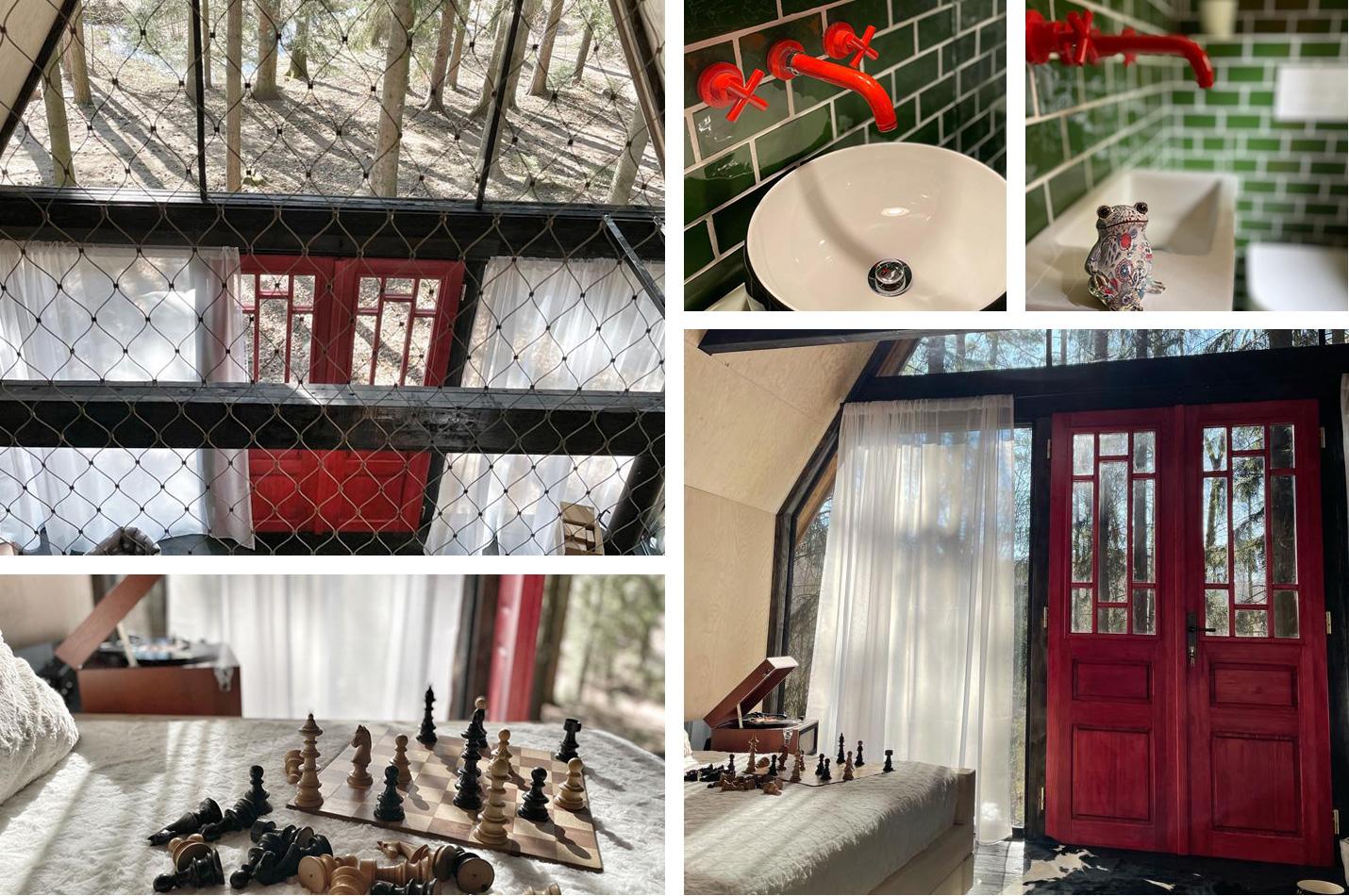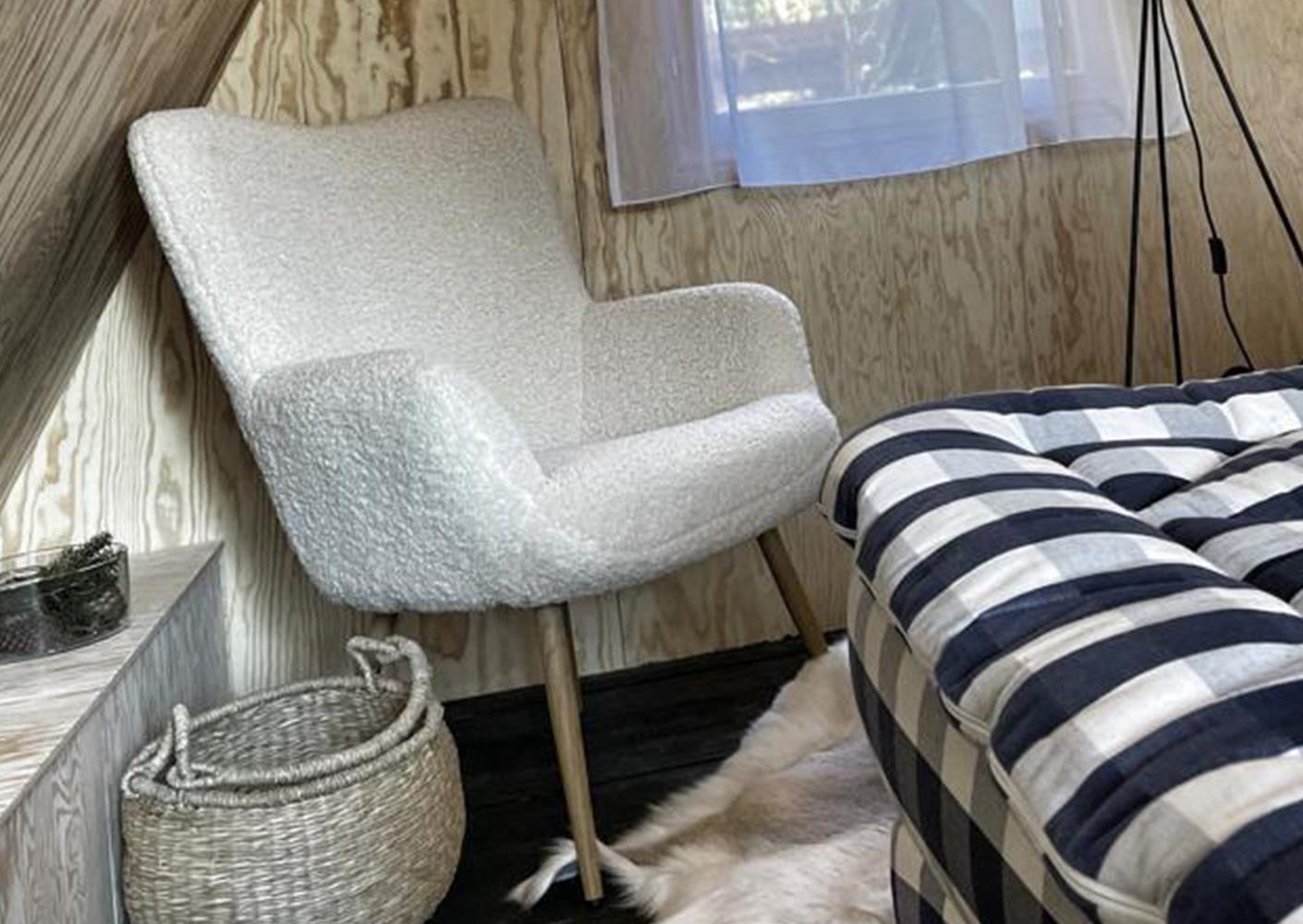 Lykke, happy moments
Lykke is furnished with love and attention to detail. It is based on the Danish style Hyge and Lykke. The cottage may remind you of a childhood cottage where you once spent your vacation.
Grass grows in the meadow in front of it, where you can walk barefoot in the morning dew and soak your feet in the creek. When the grass is cut, you can smell the hay everywhere. If you listen quietly, you will hear the murmur of the forest and at night there is incredibly black darkness. You may remember that you used to build houses for elves and other forest dwellers in such a forest.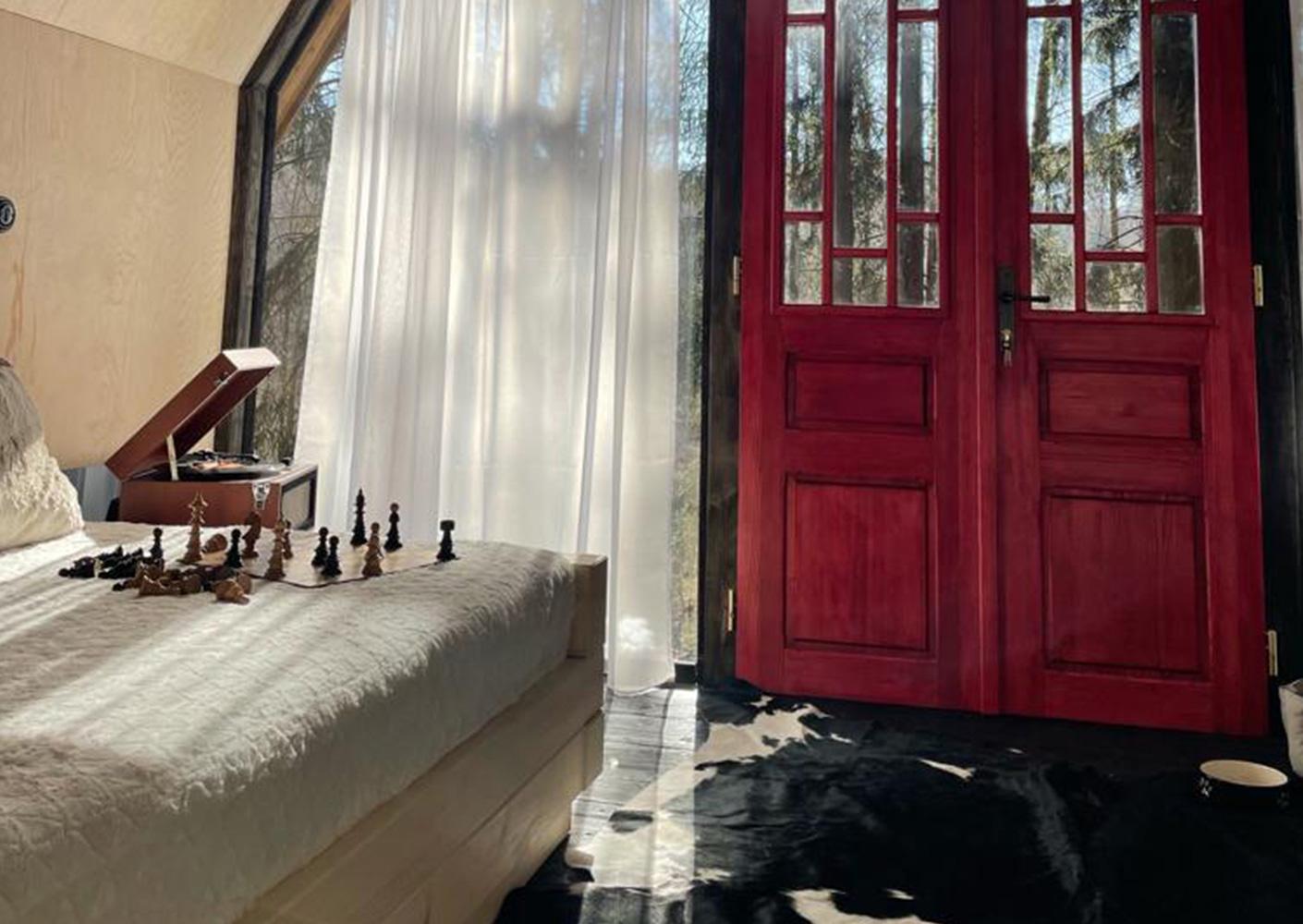 Equipment
Exceptional Swedish Hastens double bed
Bed (war sofa) 140 cm on the ground floor - two people can sleep on it
Wood fireplace for evenings by the fire and glasses of wine
Turntable and vinyl records for memories and ancient times with old and new stories
Sitting in the aisle with a book and a view of the treetops
Equipped kitchen with coffee, tea and everything you could need
Bathroom with shower and frog
Cedar bath barrel for year-round bath overlooking the magical nature and starry sky
Possibility to rent a cedar floating cedar sauna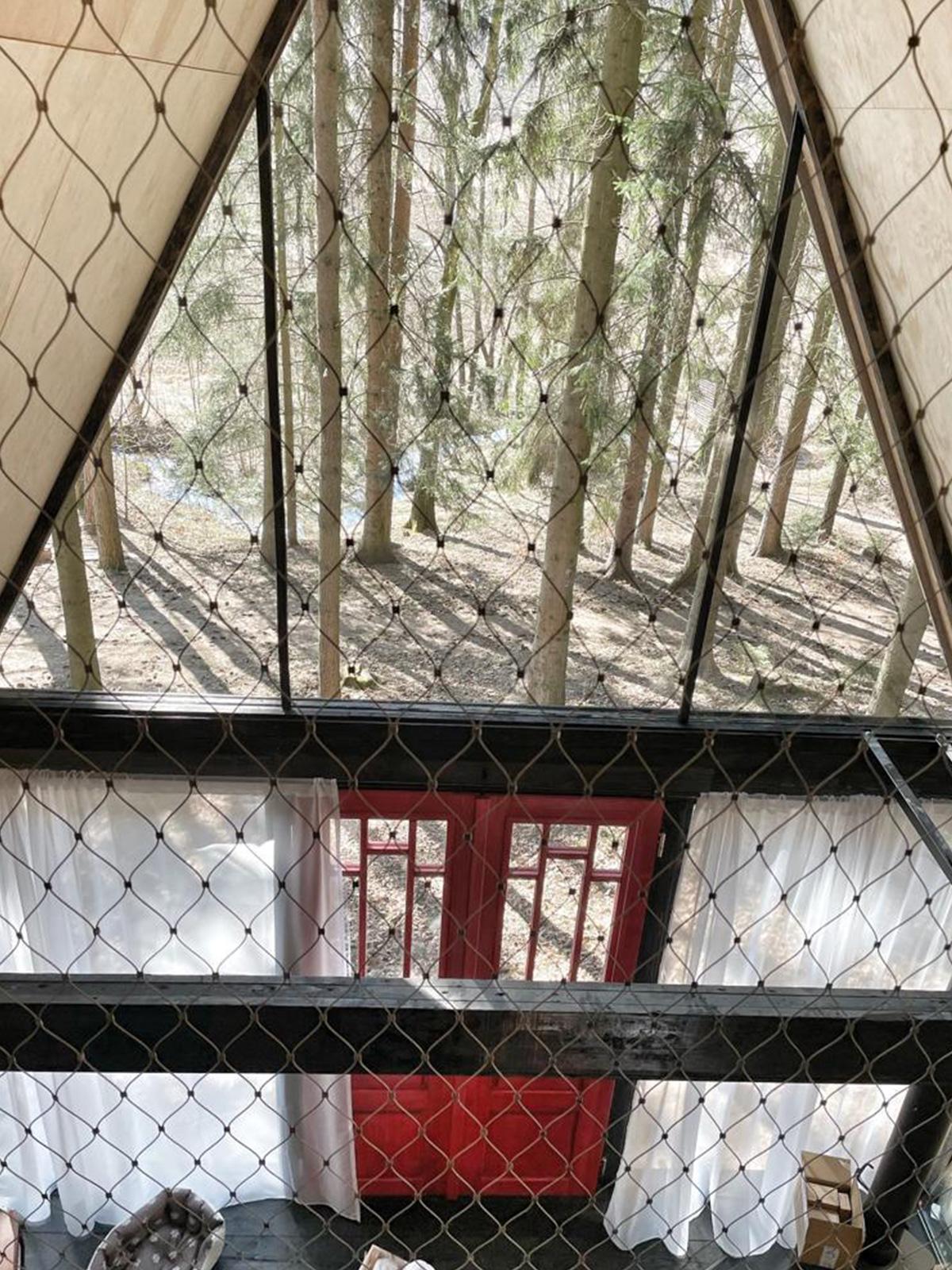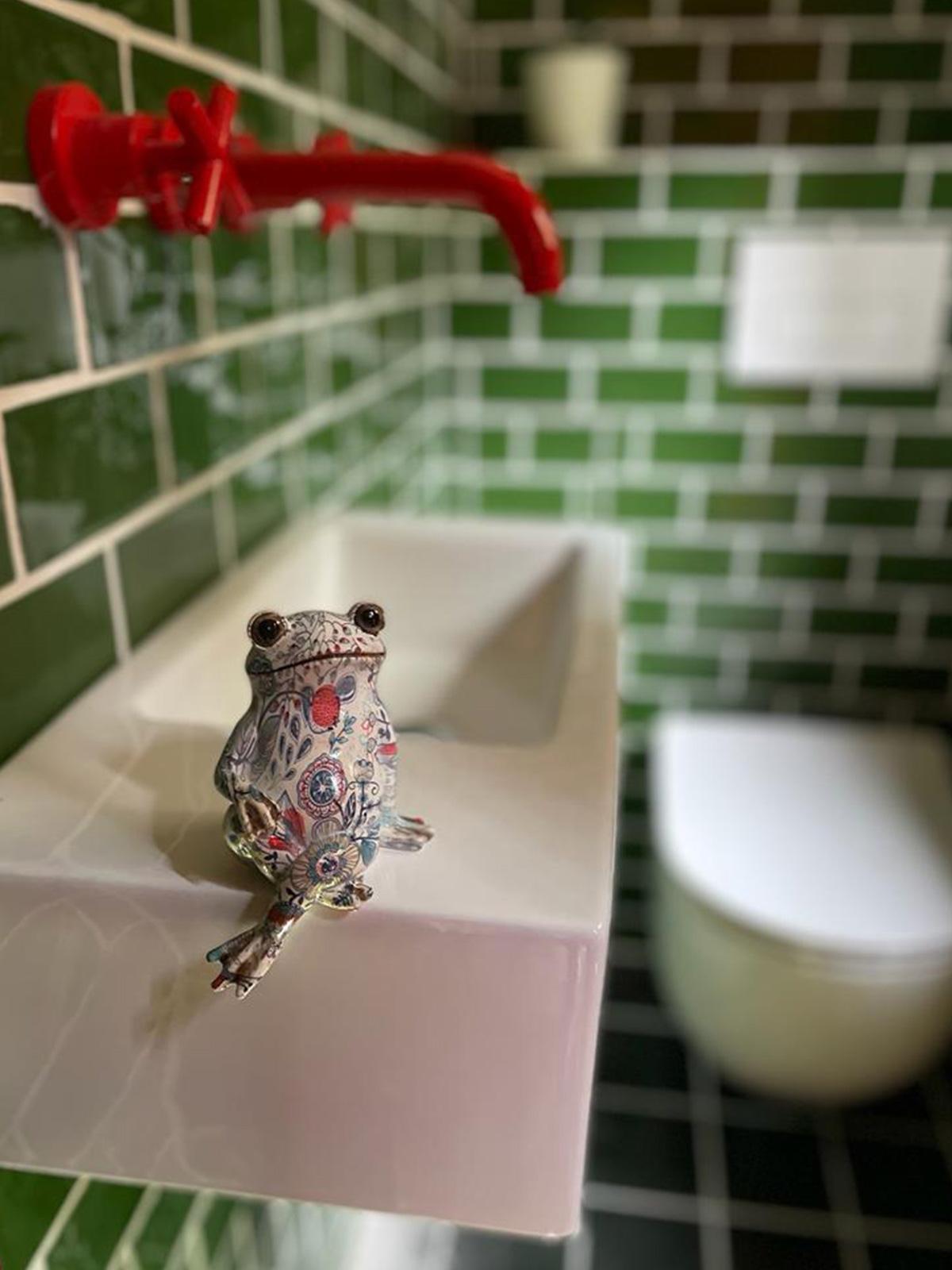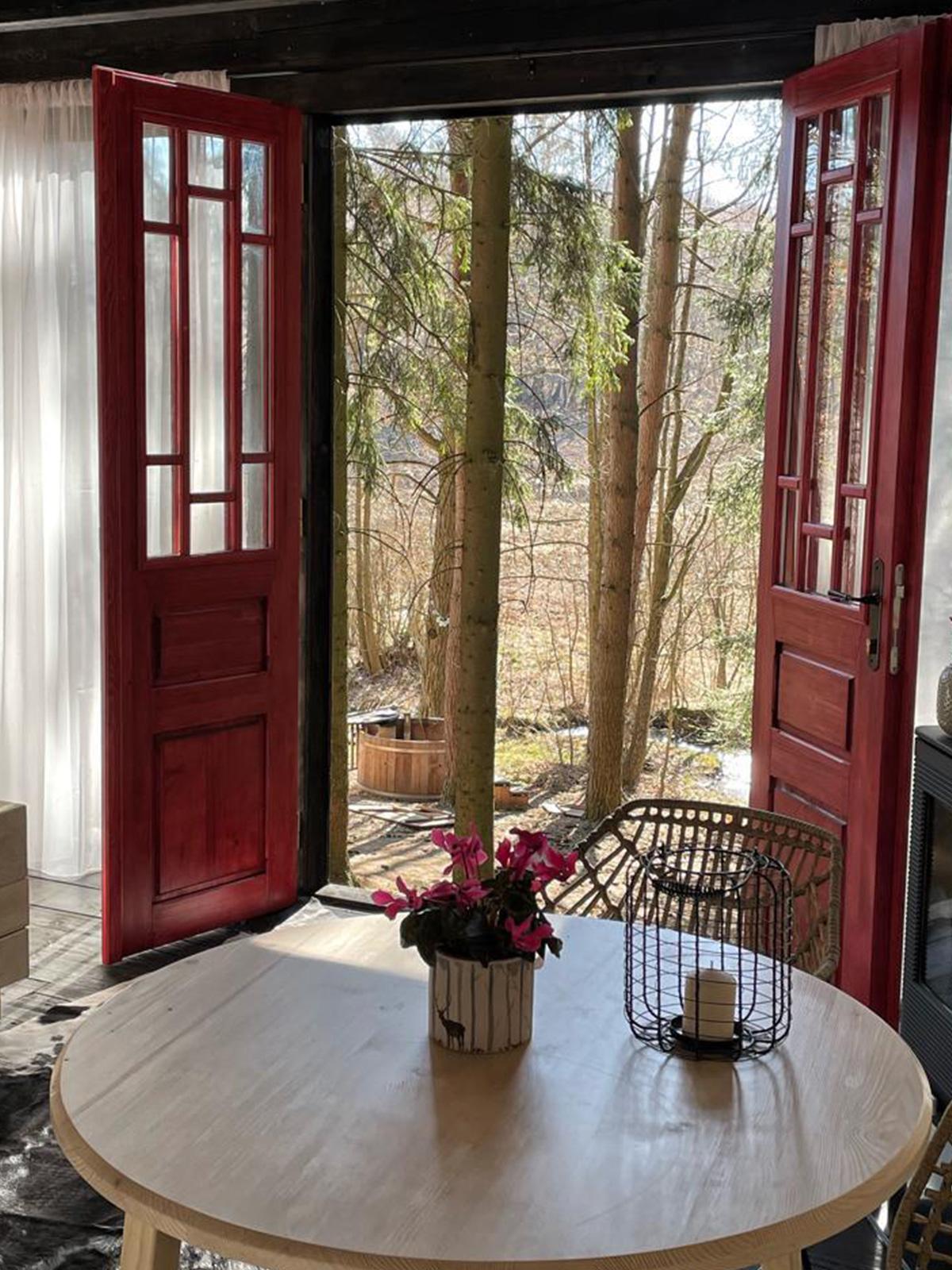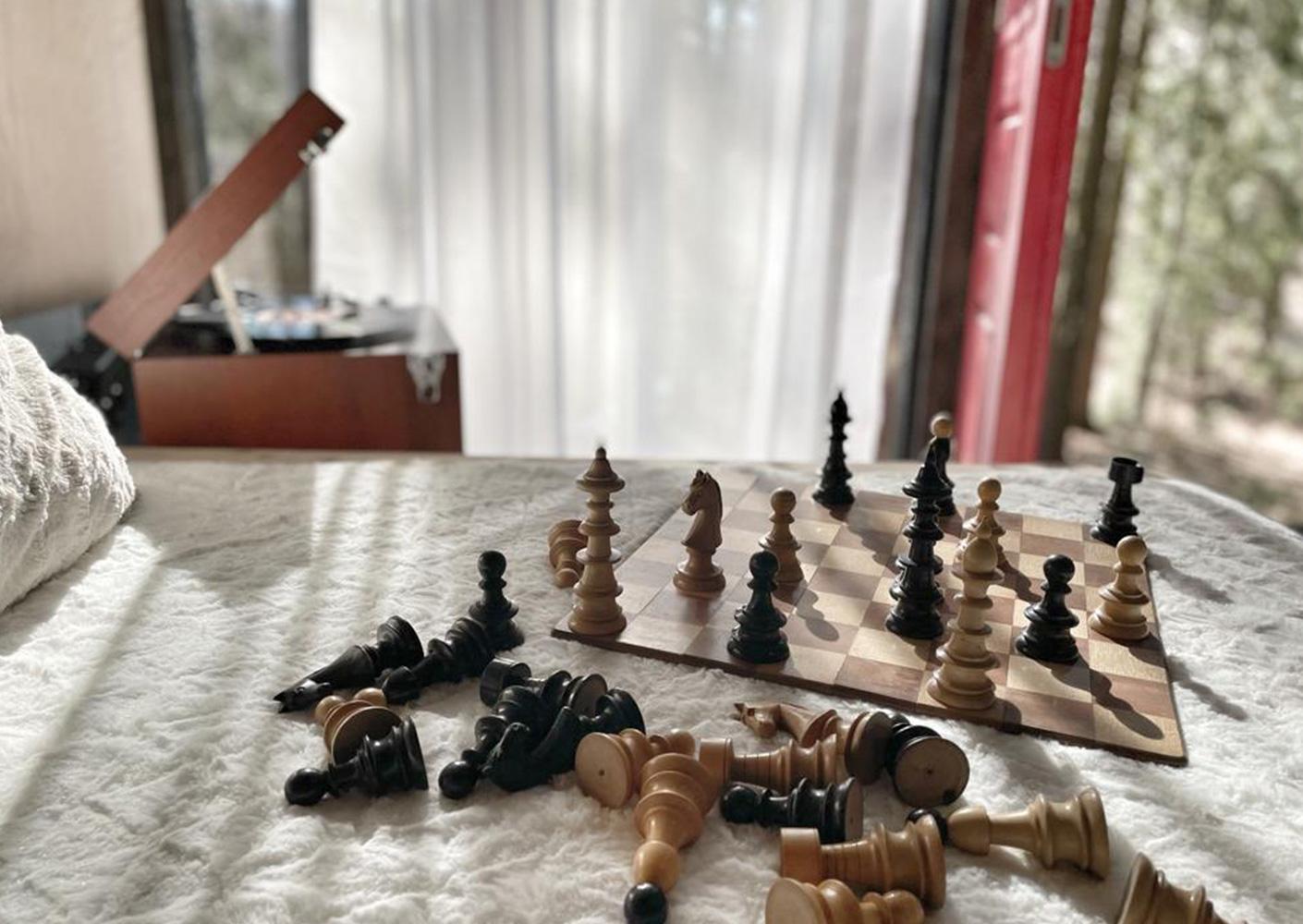 Moments of peace and quiet
Every detail in Lykke can evoke moments of peace and quiet. Lots of accessories and furniture already have a history and a story we can imagine.
Wrap yourself in warm plaids, light candles, play chess, listen to the records, or just sit in front of the fireplace and share your experiences.
This is our idea of ​​Lykke - happiness with those we love and want to spend pleasant moments together.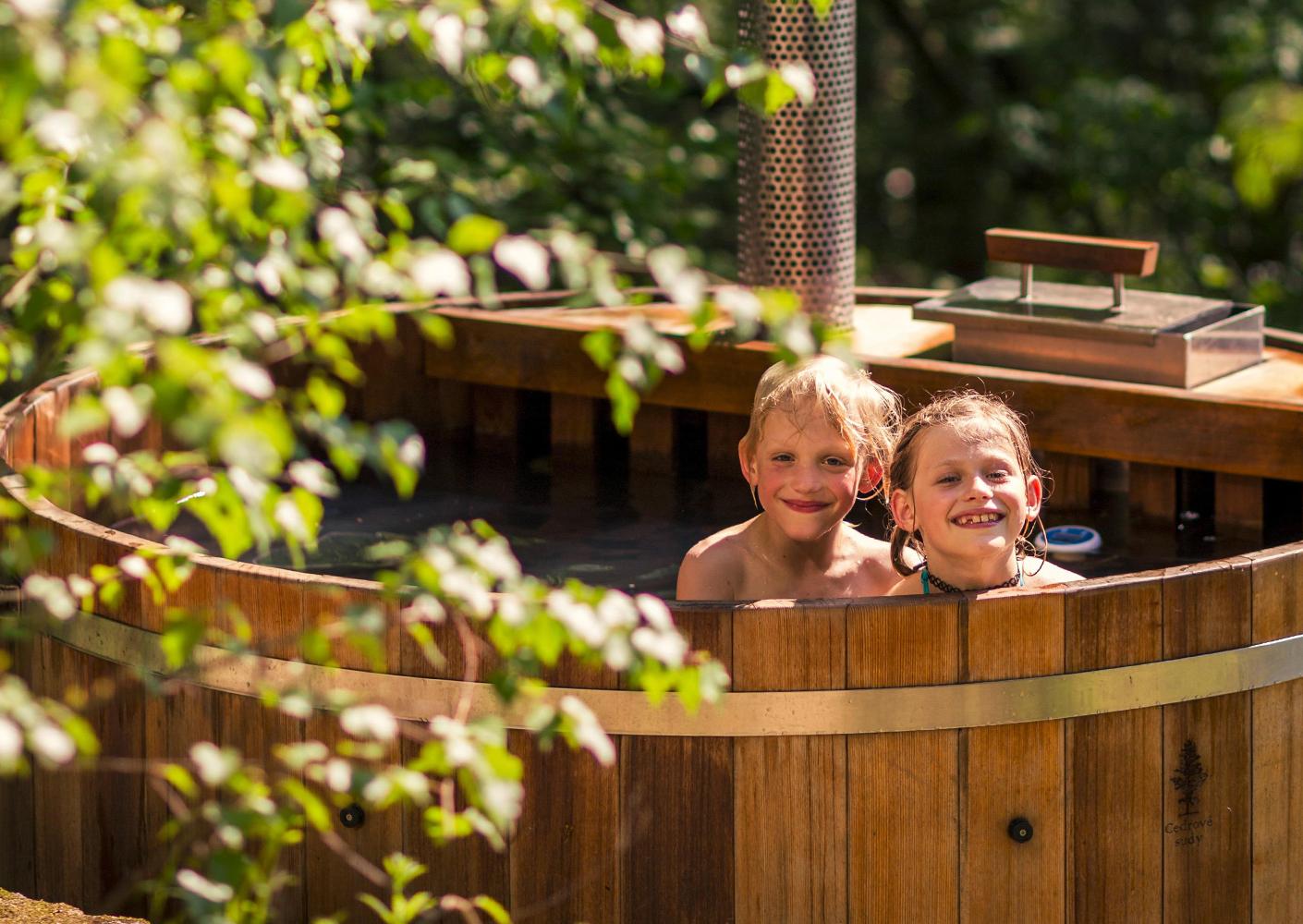 Cedar bathing barrel
Try to imagine sitting by a blazing fire and watching the sky full of stars. Unless you watch the stars from Cedar's bathing barrel.
Cottage Lykke also has its own cedar bath tubing. It is located a few meters from the cottage, more in the woods, next to a stream, so that you are alone when swimming and do not disturb you from the forest apartments.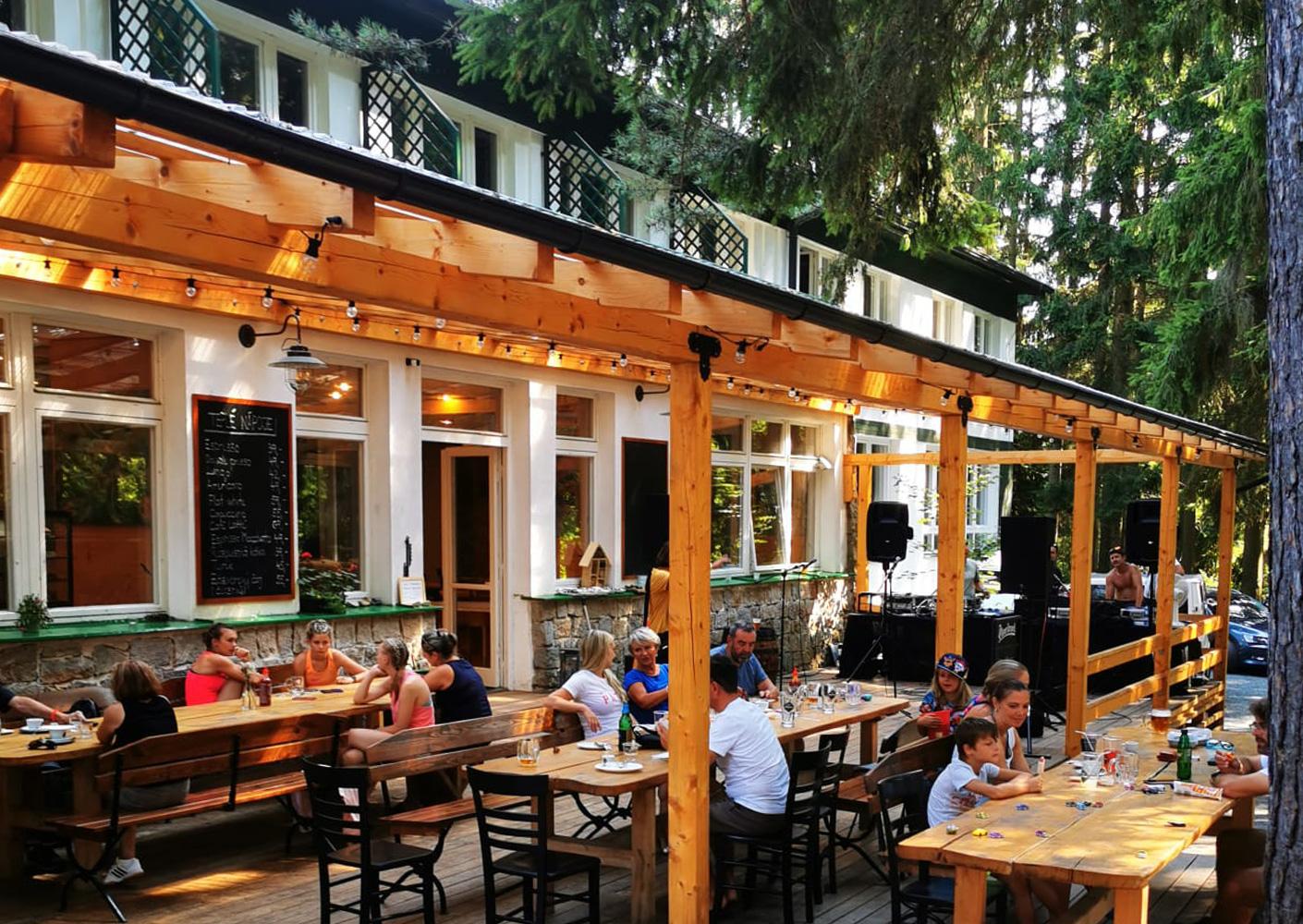 Background of Hotel Kouty
Thanks to the location of the Lykke cottage near the Hotel Kouty, guests can use the facilities of the hotel. Reorder breakfast, have a good lunch or dinner.
The hotel's opening hours are not constant, depending on seasonal occupancy. Cottage Lykke is part of the forest Hotel Kouty, so it is not the only building in the area. The location of the cottage Lykke allows plenty of privacy and peace.